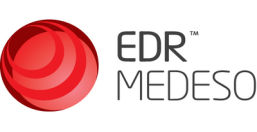 EDRMedeso - The Simulation Power House

Since 1986, EDRMedeso has provided the market with leading tools for product simulation and BIM. As a complete partner, we also offer support, training and consulting services for these tools. The goal is to enable our customers to always get the maximum benefit out of their software investment – thus facilitating the design of better products and buildings.

Our vision is "Perfect Engineering", words that describe both the new opportunities that arise thanks to the tools and the knowledge we offer, but also the speed and efficiency which can be obtained with the correct mix of the above.
EDRMedeso presently has eight offices in Sweden, Norway, Denmark, Finland and the UK. Among our customers are some of Europe's leading companies in industry, engineering and construction, as well as consultants and specialists at smaller engineering organizations. Furthermore our tools are used at universities and technical colleges at graduate- as well postgraduate levels.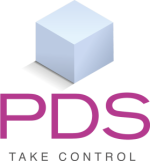 PDSVision – A complete PLM supplier

PDSVision is a leading provider of products and services in the business areas CAD, PLM, SLM and IoT. Our offer is based on PTC´s (www.ptc.com) solutions Creo, Windchill, Arbortext and Thingworx, with supplements with proprietary solutions that streamlines usage.

PDSVision provides software, support, services and training with a strong focus on "best practices" in different disciplines, to be a complete supplier of all the different subsystems needed to support product development.
PDSVision is a part of the PDS Vision Group with sister companies in Germany, Norway, Finland and England. Read more about PDS Vision Group.

PDSVision has the highest credit ranking, with AAA, since several years.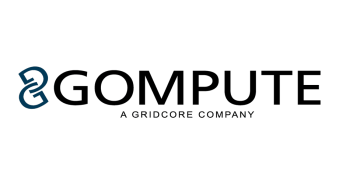 GOMPUTE - The HPC Cloud Platform

Since 2002, Gompute has been helping ANSYS users to manage their internal HPC and expand their capacity with Gompute On Demand.

With large HPC capacity specially designed for CAE, Gompute On Demand offers an easy and flexible solution to launch ANSYS applications on a secure environment. In order to guarantee the high performance, Gompute only operates with bare-metal, Infiniband interconnected nodes hosted in the Gompute Datacenter. The Complete ANSYS portfolio is available using native GUI, or easily running in batch with the integrated application launcher.

Either On-Premise, On-demand or both Gompute has the expertise to solve the main HPC challenges faced by users, including:
- Remote Visualization: Use your native GUIs and avoid latency problems with our Desktop Accelerator Technology.
- File transfer: Easily Transfer, Share or Sync large amounts of data across the globe.
- Analytics: Get full statistics and cluster usage data.
- Collaboration: Share desktop with other users or ANSYS support team, without transferring files.